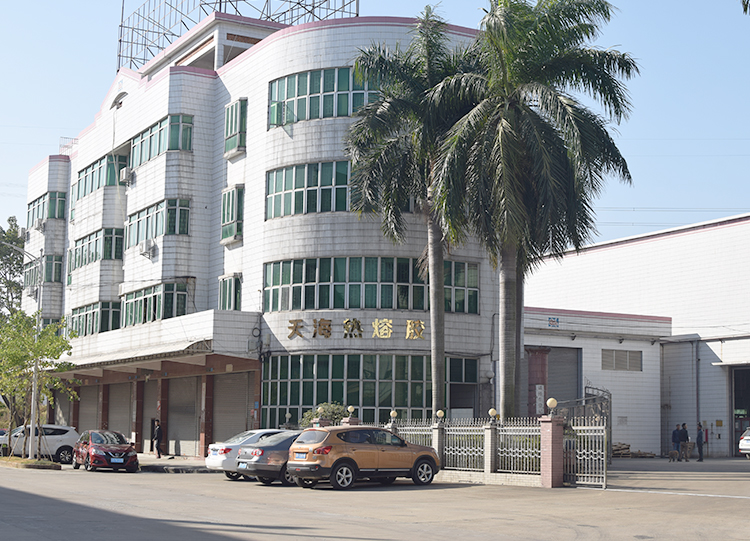 Tianhai film was founded in 2003. It is an early enterprise engaged in the research and development, production and sales of polyurethane hot melt adhesive in China.
In 2013, it was registered as "Dongguan Tianhai hot melt adhesive technology Co., Ltd." with more than 20 sets of advanced and professional production equipment. At present, it has more than 200 employees, including 12 R & D engineers, 21 professional and technical personnel, 28 business and customer service personnel, with an annual output of more than 30 million yards of polyurethane hot melt adhesive.
Tianhai focuses on the R & D and production of environmental friendly polyurethane hot melt adhesive. Many technologies have been applied for national patents. All Tianhai adhesive films are made of high-quality imported raw materials, with reliable quality, stable performance and reasonable price. They are widely used in shoe making, electronics, packaging, clothing and other fields, especially in the shoemaking and e-book cover industries, which have been in the leading position in China and have been in the same position with Xingang More than 100 companies, including Zhongjie, ZTE, Haoyun, Belle, Daphne, baokai and Huabao, have established strategic partnership.